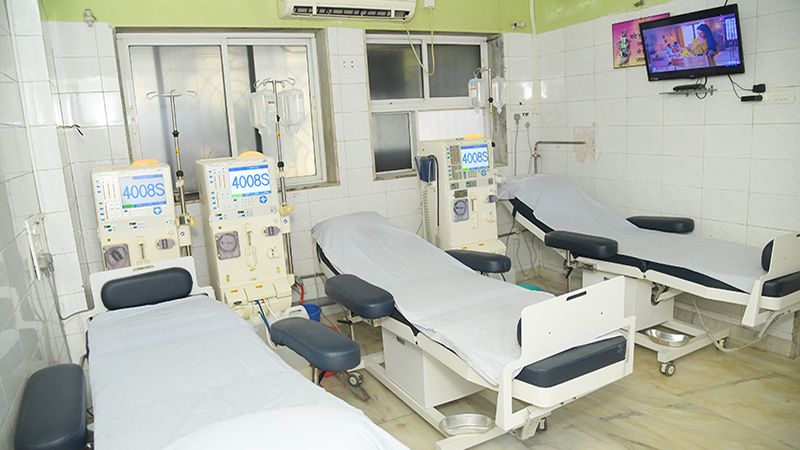 Sukhsagar Hospital provides comprehensive kidney care unit at affordable rates to patients suffering from kidney disease.
We Started Dialysis Centre under Rotary club providing outpatient and inpatient dialysis services.
We have 5 dialysis machines.
We have Nephrologist at the helm, all that is done at Sukhsagar hospital aimed at providing patient excellent quality of life and outcome.