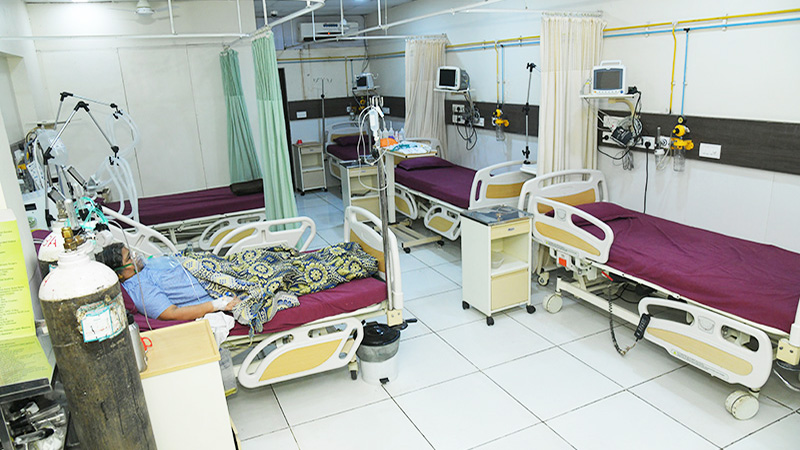 The intensive critical care unit renders round the clock quality care to all patient's groups Ailing with any life threatening or chronic disease conditions requiring life support system. Patients having dysfunctions or failure of one or more system like pulmonary, cardiac, neurology, kidney and liver care admitted in intensive care unit. (ICU)
The team comprises of well trained, skilled and highly efficient staff in critical care unit.
Sukhsagar Hospital ensures a higher doctor and Nurse to patient ratio in ICU for complete patient satisfaction and safety by continuous staff monitoring for the speedy recovery of patients.