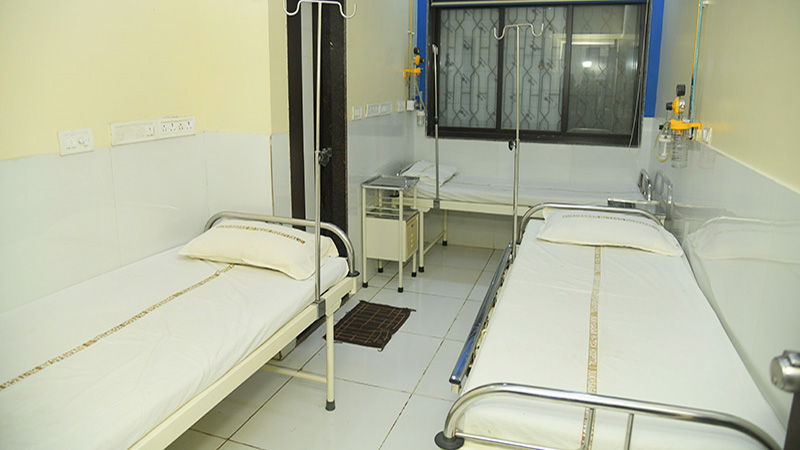 Inpatient department starts from ground floor till 2nd floor where we have Twin sharing, Multiple sharing, Single sharing rooms are located on 1st floor.
Suit / Deluxe Rooms are at Ground floor.
All rooms have adequate space between two beds, not only for attended but also for the medical equipment's.
The rooms are flooded with natural lights & large windows.
We have ensured that our architect has chosen the colors and furniture's with the thought of comfort for the patient and attendant.
Patient safety with interactive Nurse call system.to monitor each and every patient according to their need.